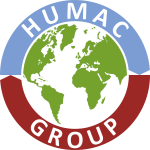 Non-profit organization HUMAC Group n.o. was established on August 10, 2020 in order to bring together experts and people with knowledge about humic acids and HUMAC® products. The main mission of the HUMAC Group is to acquire, process and disseminate knowledge about humic acids and their effects on all aspects of life in the entire chain, from the environment, soil, plants, animals to humans.
We know that humic acids can be used in solving various problems in the world, whether they are ecological disasters caused by pollution of the environment, soil, water, or in the detoxification of animals and people. Humic acids can also help various breeders and farmers to improve the health of their animals or crops, leading to increased production, but mainly to the production of healthy food for humans.
Head Office
HUMAC Group n.o.
Werferova 2582/1
04011 Košice
Slovakia
Organization ID: 53225996
Contact
In case of any questions, do not hesitate to contact us by e-mail at:
info@humac.group
Bank account
IBAN: SK92 0200 0000 0043 5543 5255
About HUMAC s.r.o.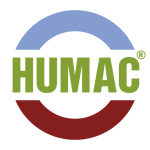 The company HUMAC s.r.o. since its establishment in 2008, has focused on creating a range of products that contribute to the recovery of the entire food chain: soil – plants – animals – humans. Over the past 16 years, the company's collective and personal efforts have been to complete the development of products based on natural humic substances with a high content of humic acids for human use. The main goal was to use the positive properties of humic acids, which are proven in a number of scientific publications.
All the company's products are produced in 100% natural quality from humic substances obtained by mining Leonardite. Currently, we are successfully producing products for the soil in the form of soil conditioners, veterinary preparations, feed ingredients for animals, specific products for reducing emissions in animal production and products for reducing environmental pollution (heavy metals and toxins).
About IHSS

The International Humic Substances Society (IHSS ) was founded on September 11, 1981 in Denver (Colorado, USA) with the aim of bringing together scientists in the field of soil science, agriculture, coal industry, research and water treatment who are interested in humic substances. During its tenure, IHSS has won the position of a world leader in the field of support and scientific education in the field of humic substances. IHSS registers approximately 900 members – personalities from the field of research, production and real application of humic substances. On its website, it has established a collection of procedures and standards for the acquisition and determination of humic substances from various sources.
HUMAC Group members are also members of IHSS.
Documents
All mandatory documents are available only in Slovak: